January 8, 2018
Kizumonogatari Anime Movie Review (Film Part 1 – Tekketsu & 2 – Nekketsu)
Kizumonogatari can be something that has been teased by Shaft since the very first episode of Bakemonogatari (where the whole intro as essentially a very condensed version of the movie). Having read the novel, the anime is based on, I had several anticipations, but I also realized that anime can be a different medium from text and Shaft attempts to take advantage of that in their adaptations.
I remember right after watching the trailer for this movie. It seemed really great from what I could observe, not surprisingly of Shaft quality. However, then I realized that it ended up that Kizumonogatari is split into three films which either meant that the studio was attempting to do the story justice by providing the entire adaptation. Or maybe, that Shaft was merely only attempting to milk the series for what it was really worth providing the number of hype accumulated over the last few years.
Overview
---
Kizumonogatari is the Japanese film series based on the light novel written by Nisio Isin and illustrated by Vofan. The films served as the prequels of Bakemonogatari and included as part of Monogatari series. Shaft has split the film adaptation into 3 parts: Part 1 – Tekketsu, Part 2 – Nekketsu, and Part 3 – Reiketsu.
Kizumonogatari Part 1 – Tekketsu
---
Kizumonogatari Part 1 – Tekketsu is the Japanese horror anime film produced by Shaft and directed by Akiyuki Shinbo and Tatsuya Oishi. The film was released on January 8, 2016. Aniplex of America licensed the film in North America.
Review
During Araragi Koyomi's second year at Naoetsu Private High school, he has an opportunity encounter with Hanekawa Tsubasa, the very best honor student in his class. When they strike up a chat, Hanekawa brings up a surprising gossip: a vampire with stunning blonde hair and very cold eyes has been witnessed lurking around the town.
Thrilled to have made a very first friend, Araragi writes off the gossip and goes about the rest of his evening in a manner. However, on his way home, he stumbles across splatters of blood leading down the stairs to the subway. His curiosity forces him to look into further, so he follows the nasty pools into the depths of the station.
When he arrives at the source of the blood, he's fearful of what he sees – the rumored golden-haired vampire herself, totally dismembered. After she calls for his aid, Araragi should come to a decision, one which bears the potential to change his life permanently.
Kizumonogatari Part 1 – Tekketsu Blu-ray
$104.97
BUY NOW
Trailer
Story
There's a ton to go through here, so it is almost no surprise that the film struggles with pacing its narrative properly. One more thing that appears worthy of note is that the number of conversation is somewhat small when compared with the rest of the Monogatari series. The long and in-depth dialogue that use circles numerous times that you could use them to pierce the heavens are a hallmark for Monogatari even though they're certainly contained in the film, I can not help but think that points are a little bit rushed.
Artwork
Presented how much pain-staking traditional animation, the production is far more top quality than I would expect in a standard anime movie. But then again, it is Shaft we are speaking about. there was an array of simple motions and unique movements quirks that depicts the characters without relying on characterizing them, as noticed with Kissshot's broad, puffy actions, Araragi's more earmarked traits, and Hanekawa's friendly approaches. CG was perfectly carried out even though I usually hate it in other works because of how cheap it appears or how it stands out an excessive amount of, but here it nearly flawlessly integrated with the 2D characters creating an aesthetic I have never witnessed from any other anime movies.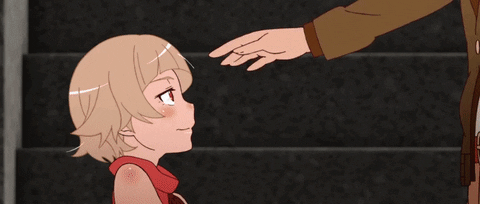 Characters
When it comes to interactions, they are completely fantastic but short and snappy. It appears as though there is a smaller amount of conversation in this film than in any of the other Monogatari series. For the very first 5 to 10 minutes, not even a single word is talked. Well, I won't compare this masterpiece to its original light novel. They are different mediums, and it is a good adaptation, so there is no need to get our knickers in a twist. However, the light novel does keep quite a bit over the film when it comes to conversation and Araragi's inner feelings, and its been great for Shaft pull much more from it. Still, the film is able to become amusing and profound without it.
Sound
The seiyuu were in their usual ways, if you already watched the Monogatari series, you will know what I mean. While the Original Soundtrack was on a level and so done well that you cannot help feeling what you have to feel in every scene showed. Anyway, I love the ending! Really dark like its movie.
Overall (100/100)
If you are a Monogatari lover, you just have to watch this work of art. If you can't give this film a chance, there's a high chance you'll be interested in the series. I highly recommend this movie to anyone and this film will be worth every penny!
Kizumonogatari Part 2 – Nekketsu
---
Kizumonogatari Part 2 Nekketsu is the second film of Kizumonogatari series. It was still produced by the same studio and by the same directors. The film was released on August 19, 2016 and Aniplex of America also licensed this film in North America.
Review
Right after reverting to human from half-vampire, Araragi Koyomi chooses to get back Kissshot Acerolaorion Heartunderblade's cut body parts that were stolen by the three strong vampire hunters. Awaiting him are a vampire hunter who's a vampire himself, Dramaturgie, a half-vampire with the ability to transform into mist, Episode, and a human priest who's the most dangerous of them all, Guillotinecutter.
Unbeknownst to Araragi, each minute he spends attempting to get back Kissshot's limbs makes him less of a human and much more of a vampire. Will he manage to keep his desire of becoming human once again by the end of his battles?
Kizumonogatari Part 2 – Nekketsu Blu-ray
Released on May 9, 2017


$89.98


BUY NOW
Trailer
Story
The plot here is targeted greatly toward developing Araragi as the main character and showing how special he and Kissshot were when compared with other villains.The "intensity as being a human" concept particularly gets really heavy focus, with the story developments continuously pushing the audience to evaluate Araragi's "intensity as being a human," in both a literal and figurative impression. Dramaturgy, Episode, and Guillotinecutter are present mostly as characters to how powerful the iron-blooded, hot-blooded, yet cold-blooded vampire really is, this is explained instantly with the reasoning under which Dramaturgy fight ends. As Araragi develops more used to using his vampire powers, we discover more and more how strong Kissshot seemed to be, leading us to consider how she got into her current situation and what values she holds. Of course, the main target of the character development is on Araragi and Hanekawa, and they get it in spades.
Artwork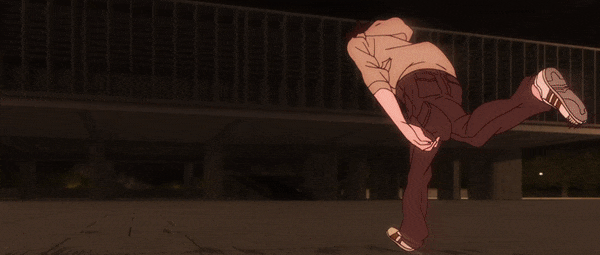 The attention to the detail in the 3D setting is probably the best factor to really making the CGI work. Specifically, the lighting, shadowing, as well as reflections all have an important role to play in making the world of the film seem ideal, and in lots of ways is real. Light and shadow are crucial in creating believably 3D objects, but to make a really realistic setting you mustn't ignore the numerous reflective surfaces of everyday life. Kizumonogatari doesn't disappoint in terms of the details, and it displays a complete and full mastery that exceeds any reasonable expectations. All that, combined with special architecture and scenery that the Monogatari series is famous for, this film is able to jaw-dropping scenes of an amazing variety ranging from the wonderfully intense to the amazingly tranquil.
Characters
To say, on Nekketsu-hen they depend somewhat less on symbolism and have the characters be a bit more direct to connect to one another. Araragi is much more emotional and Hanekawa less smarty than what we are used to. The characteristics between characters themselves work rather nicely and let us view another face of the characters we're used to and spin them on a much more related way to reality imprinted on the screen as high school have interaction plus some extra shenanigans fly about.
Sound
The Background Music are back and in a position. Overall, it's difficult to complain about them since they are attentively well placed.
Overall (100/100)
Finally, this film is very enjoyable to watch that is all I have to point out. Certainly, check the film out even if you aren't a fan of the Monogatari series. Watching this instead of watching the anime series first is not a bad choice either. This film, in order, is the original turn of event that makes up the other Monogatari series, because it is, in fact, the start of its whole series.